Antony Hampel, commonly known as Ant Hampel, is an expert events producer in Melbourne, Sydney, and Australia wide with more than 25 years of professional experience in the events industry. Read biography.
The event management industry is, in many ways, defined by longevity and permanence. When dealing with 'entertainment' of any kind, the ability to stay relevant is key. As a medium that is constantly shifting and changing, it requires a keen mind and a willingness to adapt. This is why the career of Australian entrepreneur and entertainment mogul, Antony Hampel, is so impressive.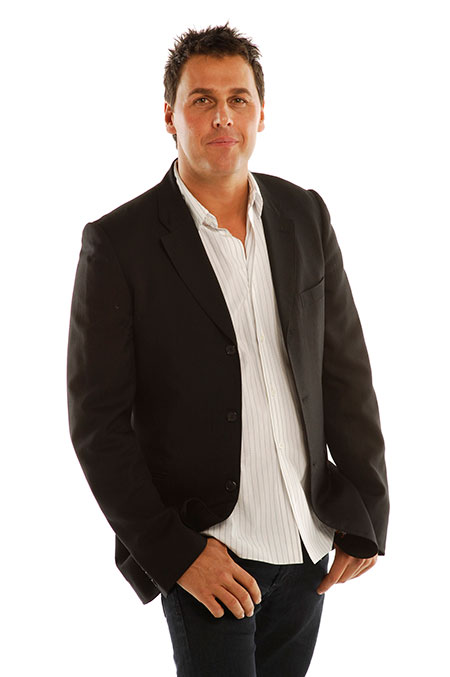 After 22 years of experience in the event management field, Antony Hampel continues to be at the top of his game. Just last year, he designed and produced the unforgettable Brick Man Exhibition (LEGO) Experience which went on to tour Australia. The tour gave over 100,000 visitors the chance to marvel at a series of huge LEGO exhibits made from over 5 million LEGO bricks.
The exhibition delighted families and, once again, cemented reputation of Ant Hampel as one of the finest event producers and entertainment marketers in the country. There are countless more examples to choose from. Antony Hampel has won numerous industry awards and once produced 28 events, in just 30 days, on behalf of the Federal Government in Australia.
Antony Hampel of Alive Events Agency
Currently Antony Hampel's company, Alive Events Agency, is responsible for the production design , site and event management for The Art Of Banksy Exhibition. The event is running over summer in Melbourne in a unique, bespoke pop up venue and features over 80 original works from the world's most famous (and anonymous) street artists, Banksy.
Yet, all success stories have an origin. Antony Hampel, like every entrepreneur before him, didn't make it big by accident. He started out in television production, but rose quickly through the ranks and later founded two hugely successful event management and entertainment enterprises, Think Creative Events and Alive Events.
While Think Creative Events was sold to Commquest, in 2007, Alive Events is still owned and directed by Ant Hampel. It has worked with clients as diverse as Cartoon Network, Fox, Walt Disney Studios, The Discovery Channel, Dulux, Mini, L'Oréal, Sony, Qatar Airways, and lots more. Past events have involved high profile celebrities like Kylie Minogue, Jamie Oliver, Nicole Kidman, Paris Hilton, and even former U.S President, Bill Clinton.
The Early Years
Antony Hampel began his career as a teenager, at a Melbourne television production company. Though still very young for the industry, at just 19, he quickly progressed to a position in promotions and marketing at Triple M FM (a.ka. EON FM). By 23, he was Promotions Manager at the network. This made Ant Hampel the youngest person to ever be awarded the role. It wouldn't be the first time that he broke records.
Never one to get too comfortable, Antony Hampel later moved to London, with the goal of getting more involved in the music industry. He was appointed Special Events Manager for Kiss FM and went on to produce over a hundred live events for the company. Ant Hampel worked on the inaugural Phoenix Festival and alongside big UK bands like Massive Attack and Jamiroquai.
Ant Hampel at Van Egmond Group
in 1995, Australian impresario , Garry Van Egmond , asked Antony Hampel to return to Australia and join his concert and theatrical production enterprise. At the time, Egmond was one of the most prestigious figures in the entertainment industry and it was an offer that the young entrepreneur couldn't refuse. He accepted the position as Head of Marketing and General Manager of Concerts. See profile of Ant Hampel at Van Egmond Group: Antony Hampel
It turned out to be the role that Ant Hampel had been dreaming about during his time in London. Alongside Egmond, he directed several of the largest live productions on the planet. They include hugely popular shows like Riverdance, Jesus Christ Superstar, and an AC/DC tour which broke a number of world records. All three of the productions smashed box office records in Australia. Riverdance in fact sold over 1 million tickets.
The Start of a New Chapter
In 1998, Ant Hampel left his comfort zone, once again, to chase new ambitions. This time, he set up his own company, Think Creative Events. It was his first opportunity to combine everything that he had learned over the years and create unforgettable, envelope pushing events. With an abundance of marketing, touring, production, design, and logistics experience, it was a role that enabled Antony Hampel to thrive. Before selling the company, in 2007, he directed some of the most talked about corporate functions in Australia.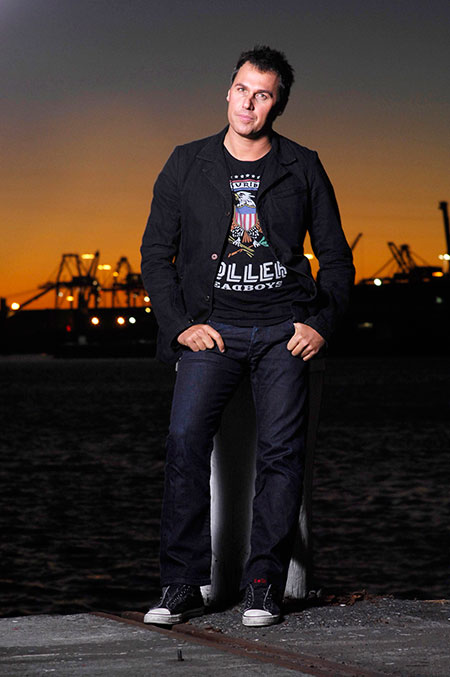 In his own words, being Executive Producer of Think Creative Events involved 'the marriage of brand marketing with live event technical and creative logistics. The aim was always on delivering a truly moving brand experience.' As already mentioned, Ant Hampel sold the company to Commquest. However, two years later, he established Alive Events; the company that he currently owns and directs.
This second business specialises in event activations. It works alongside high profile brands to bring marketing and live experiences together. The company has worked with a long list of big names and a number of world famous charities. For instance, in 2009, Antony Hampel made headlines as part of the event management committee for the Sound Relief music festival. In partnership with the Red Cross, all proceeds went to helping Australian bushfire and flood victims.
The event raised over seven million dollars and featured artists like Jet, Kings of Leon, Kylie Minogue, Wolfmother, and Jack Johnson. It was clear, at this point, that only way was up for Alive Events. However, the next few years would see Antony Hampel revisiting old ground. The difference is that he was armed with a new perspective and a position as the head honcho.
A good example of this is his reprised role as tour marketing director for the AC/DC world tour. Hampel managed both the New Zealand and Australian legs of the tour; the latter of which smashed a number of box office records for the second time. The tour sold more than 500,000 tickets in the space of twenty four hours becoming the fastest selling show in Australian history. In 2012, he was united with Garry Von Egmond, who hired Alive Events to manage and direct the PRINCE tour of Australia. This run of events was just as successful and sold over 200,000 tickets up and down the country.
In fact, 2012 was an important year for Alive Events and its founder. It was the year that the company landed its most prestigious sports commission and showed the world that it was capable of branching out. Both Tennis Australia and Cricket Australia became clients and Antony Hampel delivered an engaging entertainment program for the One Day International cricket schedule. The national event was celebrated right the way across Australia and stretched from January to February 2013.
Looking Ahead to the Future
For Ant Hampel, it is not enough just to produce or direct. As an entrepreneur, you also have to share. As such, this businessmen is a keen believer in passing on knowledge to the younger generations and inspiring the event managers of the future. He has spent time as a guest lecturer, of Events and Entertainment Management, at several prestigious institutions, including Boston University, Victoria University, Sydney University, and R.M.I.T.
As a member of International Student Educational Services (or ISES), Antony Hampel is able to make valuable contributions to the field and its study. He also regularly gives speeches at industry conferences and event marketing expositions. He is dedicated not just to opening up industry opportunities for young people and budding entrepreneurs, but also helping promising individuals to develop the skills needed to take advantage of them.
Antony Hampel is just as keen to continue his work with charitable organisations. A passion for social justice and cultural equality has seen him get involved with many worthwhile causes. In the past, he was provided event activation services for everybody from the Red Cross to the Mirabel Foundation, Fifteen, Y Gap, Open Family, and the Are You OK Day. In 2013, he was made advisor of the Banksia Foundation. This is a not for profit institution that is designed to promote environmental awareness and sustainability in Australia.
Clearly, the future is something that compels and drives Ant Hampel. It is not just the fortunes of his own enterprise that are the focus either; like many self-made men, he wants to show others that anything is possible if you're willing to work hard and settle for nothing but the best of your abilities. And that, if you do make it big, there is always time and room to help others achieve the same. It is an idea that lies at the heart of a glittering career and a bright future for Alive Events.
More Resources:
Antony Hampel of Alive Events Agency
Ant Hampel at Van Egmond Group
Blog of Antony Hampel
Antony Hampel at Alive Entertainment Group
Antony Hampel Linkedin
Antony Hampel on Vimeo
Twitter account of Antony Hampel
Pinterest of Antony Hampel