2021 was one of the best years of Antony Hampel's life. Having been in the event management industry for the better part of the last two decades, it was in 2021 that Antony Hampel started to get the recognition he deserved. And he did so at a time when the world was reeling from a lockdown – a time when "traveling outside" and "attending events" was more or less a fairy tale in many regions of Australia.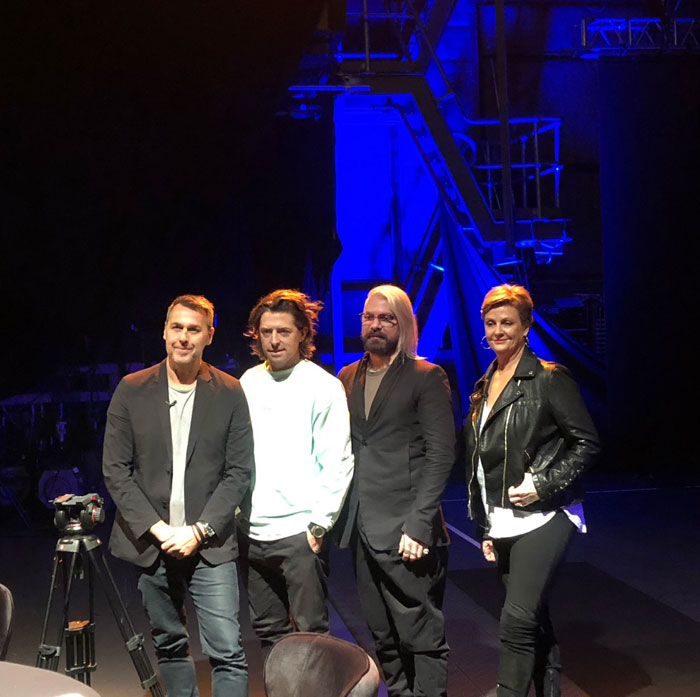 Challenges Faced by Antony Hampel in 2021
2021 was not a good year for anyone. We all knew how the pandemic the year before forced many insides. And as new variants of the virus emerged, people got more afraid, and that led to further restrictions.
It was during these times when Antony Hampel faced the most challenges – much like the rest of the world. But unlike other businesses that shut down, Antony Hampel's Alive Agency developed new ways to engage with the communities.
But before we go into the solutions, let us look into the challenges he faced.
Client postponing the events – Events are generated to entice customers and give brands a chance to send their message to customers through live festivities. But since everyone was locked in. Many clients contemplated postponing the events.
Financial Issues – As lockdowns drove people in, they also drove many out of business. The financial situation of many institutions was on its last legs. Event companies, whose revenue relies so much on people "coming outside and interacting with each other" in events, suffered massive losses.
Opportunities Amidst the Challenges
While the pandemic did everything it could to harm the analog opportunities many businesses relied on, agile-minded entrepreneurs found solace in the digital. Work from home became a norm, and concepts that were not so common before, like "virtual events," became a common theme.
And Ant Hampel, in 2021, saw the same opportunity coming to its doors and transformed these challenges into opportunities.
Creation of Alive TV in 2021
Upon witnessing the digital opportunities before him, Antony Hampel, together with his team at Alive Events Agency, came together to create Alive TV.
Alive TV was a content creation and delivery platform involving creatives, directors, designers, and content creators. It was not your standard OTP that people tune in to watch Web Series. Dressed as a TV show, Alive TV was an event-highlighting platform that gave government bodies and brands the perfect way to showcase their message – TV style.
And soon, brands like Sunglass Hut, Splunk, Watchguard, OPSM, and the NSW Government had a way to connect with their audience directly without having to force the audience members to be physically present at the events.
But how was the awareness about such brands created? The answer lies in digital marketing techniques.
It involved Antony Hampel taking the best trends of 2021 and creating a concoction of content marketing techniques to ensure people are aware of the events. And when it comes to the quality of content on Alive TV, they are versatile. And every aspect of every show that Alive TV showed, from concept creation and script development to filming animation, motion graphics implementation, and post-production – was under the control of Antony Hampel.
The immaculately designed virtual events were made possible thanks to the Alive Events Agency Studio, where most of these events were shot and then provided locally and globally.
Getting Recognition As the Agency of The Year
The challenges and the opportunities they thus created proved fruitful for Antony Hampel. In 2021, he won APAC Australian Enterprise Award for Agency of the Year. This award held more value to him than any of his past accolades,
And the reason was the timing. Alive Event Agency winning this award thanks to the creation of Alive TV during the pandemic was not just great news for Antony Hampel but the whole industry.
While receiving his reward, he said, "This recognition is a great reflection of the tireless work my team at Alive Events agency has done to create Alive TV."
When asked how he overcame the trials and tribulations of the time, Antony Hampel replied, "Our focus remained positive. And we supported our team in any way that we could."
This type of attitude is paramount when it comes to embracing new opportunities through challenges.
Antony Hampel continues that the pandemic gave him and his team two choices. Either to slow down and lock themselves in and wait for the storm to pass or to take the digital route and provide services within a digital domain where a virtual presence has as much value as the physical one.
He chose the latter, and the entire company is now better for it.
The same zeal that helped Antony Hampel survive and thrive in 2021 is seen today; He is not slowing down and embracing digital changes that can improve things for everyone.