When there is a need for a reliable event organizer in Australia, people go with many options. However, if one is looking for a service provider that ensures that a client's original vision is the most prevalent across the event, the budget is managed properly, and logistics-related matters are taken care of quickly, they look for Antony Hampel.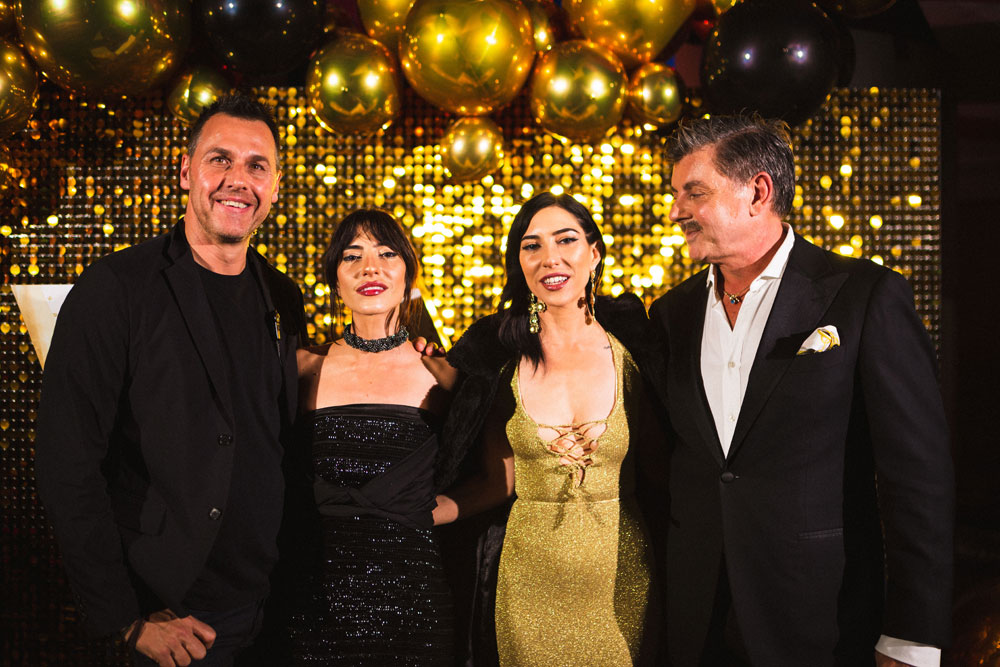 Antony Hampel has been in the background of many popular events for a long time. But it was in 1999 that he first came into the picture as a savant when it comes to event management. His way is to focus on bringing the best out of any situation, and his focus is on ensuring that a client's vision is materialized in the best "spot" light. But where is Antony Hampel now?
Where is Antony Hampel Focusing Now?
Ant Hampel has always been a family man. However, he also considers running his company part of his familiar responsibilities, which is why he has kept his family close to his office in Sydney.
At his office, his time is spent ideating with his clients about the different projects and upcoming events that he is trying to bring to life. His approach to solving this is to make sure that his team is well put together and primarily focuses on the client's needs.
However, he is not blind to the practical or "non-practical" nature of some of the events. However, being in this industry for over 25 years, he is well-versed in merging practicality and creativity together. That forms most of his focus even now – and has helped with the emergence of many events.
As a result, you might find it at concerts, events, and theater shows across Sydney and Melbourne, or other parts of Australia. But he is not always in the background. His family takes precedence too. And in a bid to inspire them, he travels with them to these events, watching them unfold as an audience member.
Ant Hampel Family Now
As we already mentioned, Antony Hampel focuses a lot (if not most) of his time on his family. He and his partner were single children, and as they got older, his children were also getting inspired by his creative zeal. And when it comes to his residence, he resides on the north side and the eastern side of Melbourne, as do his cousins.
A firm believer of the mantra "family must stick together," he ensures that every family party, meeting, and festivities has every member present.
What is the State of Antony Hampel's Business Now
Antony Hampel's business is in a great state even now. His approach towards ensuring that a balance between practicality and creativity is maintained has allowed him to gather a lot of clients. His client list consists of government bodies and national and international brands.
Antony Hampel's business now, like before, focuses on managing teams across Sydney and Melbourne. These are the key locations that witness the most events. And as the ecosystem of these regions is going through constant changes, Antony Hampel is always in his adaptive phase. To him – "Standing is akin to death. Changing, adapting and constantly trying to stay ahead of the game is the only key to success."
How Does Antony Hampel Feel About His Accomplishments Now?
Antony Hampel has always had an entrepreneurial spirit. He started early in order to put his creative mind to the test. And with time, he grew, and his creative and business senses sharpened and sculpted his identity into one of the most successful event managers today. But how does he feel about his accomplishments?
Anatomy Hampel now feels satisfied with them. He understands that despite his own drive to succeed, it was the aid of talented individuals he came across throughout his career that helped him become the man that he is today. Without them, he might not have been able to move flawlessly through the changes in the ecosystem.
He also dedicated his success to his family, stating that "I am grateful for all the opportunities I have been given in my life from family, friends and work. It is them who pushed me to do better, and become better."
What does the Future Hold for Antony Hampel?
Antony Hampel hopes for a very bright future ahead. He might have gotten a bit old, over 50 years of age. But that hasn't stopped his drive. "The world is still changing," he said, and "there is just too much to learn." So, he is moving forward with the same zeal as he did 25 years ago.
But all-work-and-no-play isn't the only thing he is interested in. He is also an excellent Skier; having raced across the snow throughout the major part of his life, he still goes skiing now and then. So, you can see him skiing across the snow, with his eyes focused on the future, even today.