With experience in the event management industry of over more than two decades, Antony Hampel is always in a learning phase with one goal – to provide the best for his clients. His approach to adapting to new situations – however bad they get – helped businesses in 2021 prosper during the trials of the lockdown. But what is Antony Hampel up to in 2022?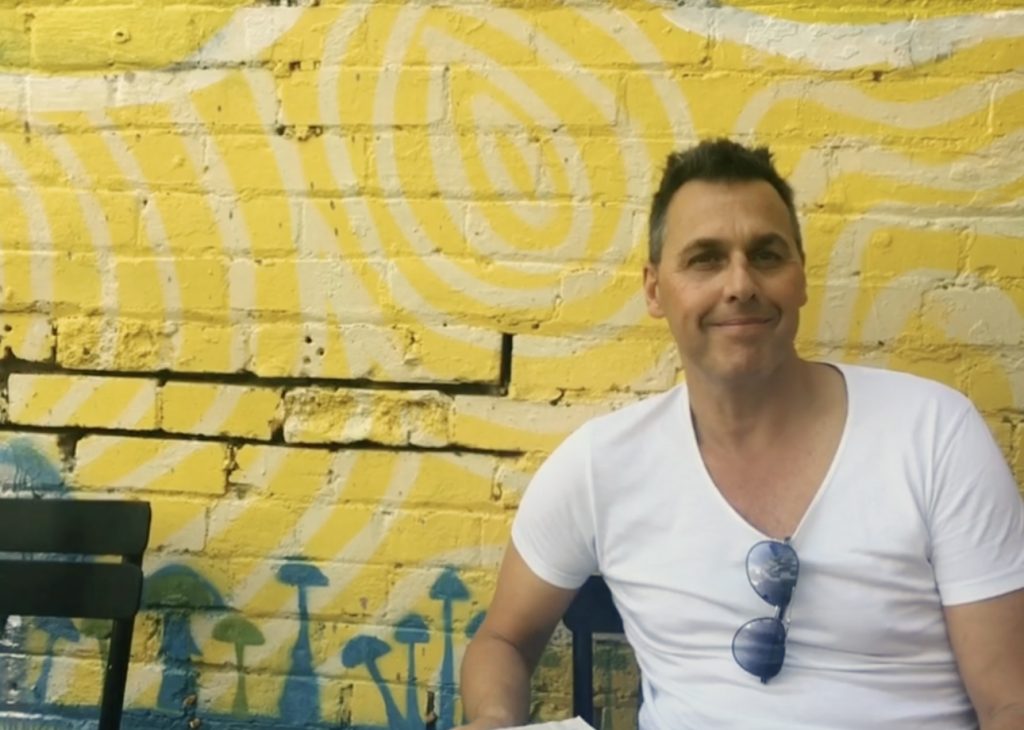 2022 – An Year of Rebuilding
The lockdown damaged the financial situation of Australia in more ways than one. The Australian Bureau of Statistics reported that the overall GDP suffered a cumulative loss of $158 billion. With a gargantuan loss like this, it is easy to imagine what happened to many mid and small-scale businesses. Having no clients and no way to market their products in the traditional way, many of these enterprises suffered. But Antony Hampel's approach in 2021 allowed some of them to prosper.
That adaptiveness took the form of Alive TV, an event streaming platform that gave brands a way to reach out to their customers without compromising the quality and spirit of an event. This approach worked as an interplay between physical and digital events that gave Antony Hampel a springboard to evolve his business in 2022.
As 2022 arrived, signs of lockdowns subsided throughout Australia, giving Antony Hampel the perfect jump-off point to take Alive Agency to new heights.
Finding New Clientele in 2022
A newly opened world comes with its own set of challenges – and that's what Antony Hampel felt like in 2022. But through his nuanced approach and the goodwill he acquired during the lockdown, Antony obtained new clients. The list includes names like Watchguard Technologies, Datasite NCS, Eventbrite, and NSW Government.
But acquiring them is not enough. Faced with regulatory challenges surrounding lockdowns, Antony Hampel had to make his creative gears work overtime to ensure the safe delivery of the events without violating compliance with the existing health regulations.
His efforts bore fruit, and in 2022 alone, Antony Hampel organized multiple event projects such as product launches, road shows, and conferences across Brisbane, Melbourne, Adelaide, Auckland, Sydney, and Perth.
Securing New Offices in 2022
Rebuilding requires a change in ambience and providing clients with a better, closer way to serve them. Accounting for those factors, Antony Hampel built new offices in Sydney in 2022. Located in Surry Hills, the new Alive Agency leverages its location to provide better services to Sydney clients while maintaining a strong presence in Melbourne – which also has an office located in South Yarra.
These new offices have played a pivotal role in ensuring Antony Hampel's pivot towards events that focus on both digital and physical. That allowed him to expand his domain beyond Australia, as he now has clients from Singapore, Germany, Vietnam, and the USA.
With this achievement, Antony Hampel's Alive Event Management Agency has become one of the few companies in Australia to have gained international clients – a sign of him springing back into action with style after the trials of the 2021 lockdown.
This international appeal was the result of his going to Singapore in 2002 to meet Knox agency for the first time, whose help he took to plan an event for NCS Australia. 20 years later, those same ideas combined with new-found innovation and experience have pushed Antony Hampel to the international stage.
Accolades Won By Antony Hampel in 2022
The same zeal that allowed Antony to prosper in the event management industry pushed him to survive and thrive even during the pandemic. The lessons learned during that pandemic have now put him at the top of Australia's event management niche.
Continually breaking boundaries and bringing new innovations to the event management game, Antony Hampel is reshaping the norms that define events in 2022 and will continue to do so in days to come.
For his efforts towards the event management domain, Antony Hampel's Alive Event was awarded the Best Agency Award in 2022 for the most innovative agency.
But Antony Hampel doesn't take all the credit. He thanks his dynamic team, composed of creative strategists, designers, producers, technicians and logistics experts who continue to understand his vision of what an event could be in terms of theatrics and could mean in terms of purpose.
This team worked in 2022 towards creating Antony Hampel's next global venture. The concept is to create a global event where touring is fun as well as fruitful. While the details are currently under wraps, details of it are likely to be unveiled next year.
What Lies Ahead for Antony Hampel in 2023
Antony's 2021 performance proved that he could help events shine – and become alive – even under the most dire conditions. 2022 brought him a year of innovation that he leveraged to expand the reach of Alive Events. 2023 will likely see the results of those innovations. But there still are more lessons to learn and more challenges to overcome, and Antony Hampel, thanks to his penchant to learn and his zeal to keep moving forward, will be bringing his clients even more innovation in terms of event planning.